Multifunctional Processing Equipment MyMix 10l
Availability:

On Order

Brand: Limitech
Product Code:

MyMix

Product viewed:

11954
---
---
---
Share:
Multifunctional Processing Equipment MyMix 10l
For liquid and semi-liquid foods such as Mayonnaise, Sauces, Dressings, Cream Cheese & Jams etc.
The new Limitech laboratory mixer MyMix has the following capabilities in its 10 litre vessel:
Heating by steam in double jacket
Heating by direct steam injection
Cooling in double jacket
High shear mixing
Cutting
Dispersion
Agitation
Vacuum
Description
If you love what you do, you know the feeling of chasing the sublime. You also know the joy of a good tool as an indispensable ingredient to bringing your ideas to life.
We at Limitech produce a precision tool which ensure that your food products can be produced in the highest repeatable quality and prospective quantity.
When working with Limitech mixers you can with peace of mind upscale your product with the same high quality and craftsmanship that you are used to.
Including "quick change"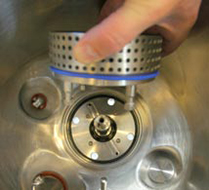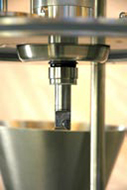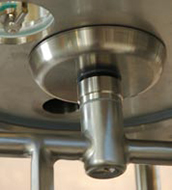 We have made a significant improvent on the use of the mixer. With a single motion you can now change tools very quickly both on the mixing wheel and agitator.